We know greater Atlanta water.
Local expertise with industry-leading technology.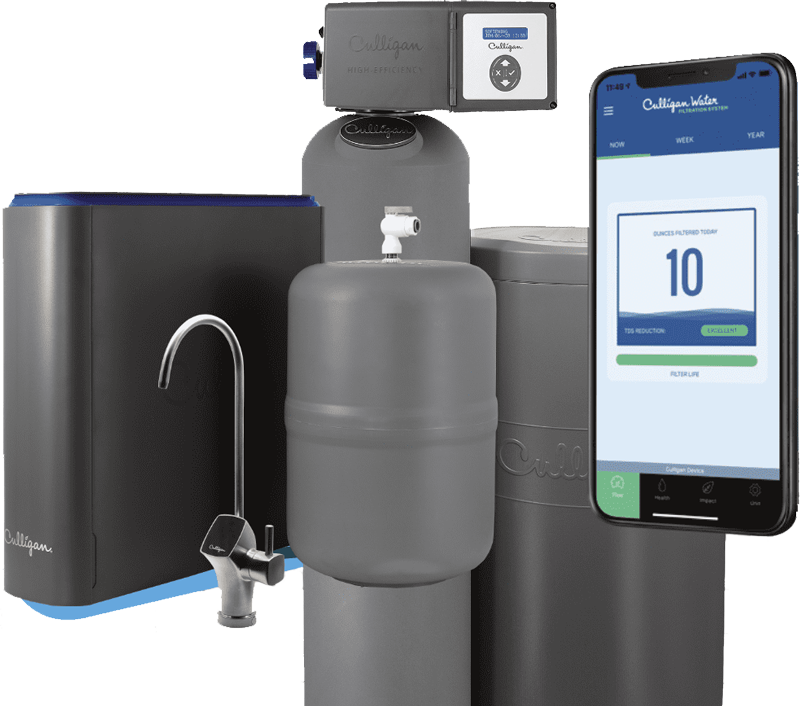 Culligan of Atlanta
Backed by over 80 years of experience, your
local
Culligan Man has the perfect solution for your family's water concerns.
---
More Than Water |
Culligan
Nothing is more important to life than water. From microscopic organisms to massive cities, water sustains us all. That's why, for more than 80 years, we've worked to provide the world with safe, clean and affordable water.
But today, the world faces a new range of challenges that require a global effort, with individuals, corporations and governments working together to build a better world. That's why we're renewing our commitment to making a real difference in the health and wellness of all people throughout the world.
Learn More
---
See our current Culligan water systems specials and enjoy healthy, high-quality water with Culligan. Better deals on better water.
Good, clean drinking water is essential to everyone's health. Culligan has the right water system for all your water treatment needs.
Don't wonder what's in your water - your Culligan Man can tell you. Contact us for a free water test!
Latest
Blog Posts
When it comes to water treatment systems, Culligan Water offers a better return on investment than any big box store....
What Are Your Water Resolutions? The new year is a great opportunity to improve your home. And setting water resolutions...
Had a great installation - the plumber was fantastic . We have had three RO under sink units in the past five years, all installed by different places. Culligan was by far the very best in terms of product and installation. This faucet is at least ten times better than the last one. The unit is fully enclosed (sooo much better) and we have confidence in the quality of Culligan. RO is the safest water, and with their mostly metal unit I am not worried about micro plastics in my water like our last two. Huge improvement over my last two units in every way at lower cost as well! Totally awesome. We have already recommended this team to some of our friends.

Beth Kinzer-Jacobson
- Culligan Customer